Watch
Mienshao used Hi Jump Kick!
Déxter's saying:
It wields the fur on its arms like a whip. Its arm attacks come with such rapidity that they cannot even be seen.
They use the long fur on their arms as a whip to strike their opponents.
Mienshao is one of my favorite 5th gen fighting type pokémon. It's just awesome with its high speed and attack~
And for you people who always told that 4th gen and 5th gen pokémon is suck, you just haven't played it (or you just too lazy not bothering playing pokémon other than GBA). 5th Gen pokémon games is the best with its beautiful animated sprites, triple battles, unusual ending storylines, all the 649 pokémons, and many of its online features~
Attempting to draw a difficult unusual pose. At first I wanted to draw humans, but since it's too difficult its ended with a pokémon.

If you can tell where did I get this pose reference, you are awesome!!
This is for

Fighting Type Contest actually..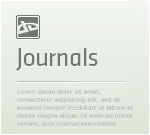 FIGHTING type Contest! tradi/ digi categories [17]:iconfighttypeplz: FIGHTING TYPE POKEMON CONTEST! :iconfighttypeplz:
As suggested by :devLys-Antigone: and after reading unsatisfied comments by our members, I've decided to split this contest into two categories, to try out how this will work :)
Categories:
TRADITIONAL and DIGITAL
there will be two winners, 1st place for each category.
Hope a lot of people will be happy about this.
Have fun!

:+fav: Faving this journal will help us get more contestants, and the more contestants the better prizes so please spread love :meow:

:iconhitmonchanplz: Rules:
- new submissions only! created on or after February 20th 2012
- your entry can have only F

Some credits:
~Chia-4rmfuture for suggesting using a real night sky for the stars.
=promised-freedom for telling me not to draw another-random-clouds but an actual clouds with names. And this is cirrus.

---
Took around 10 hours.
Painted anything in SAI, overlay effects and celestial objects in GIMP.
Moon by
Abrams Planetarium
Wacom Intuos4
Mienshao © Ken Sugimori